Power Q-1000 Plus Leg Cuffs M kit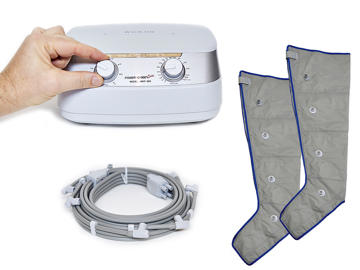 Discontinued product
You found this product because it was previously in our range. We have discontinued distribution and therefore it is no longer available. However, you can still find the accessories you need to use this product!
DETAILS
A set of a Power Q-1000 Plus compression therapy unit, Pair of Leg cuffs in size M and a double airhose.
Ready for immediately therapy.