Magnum flexible solenoid /30x10cm
Magnum flexible solenoid /30x10cm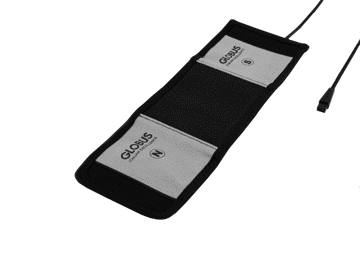 2 others are viewing this product
INCLUDED IN THE PRICE:
1 magnetic therapy solenoid, 1 elastic fastening strap
DETAILS
Flexible magnetic therapy solenoid 30x10cm, with 2 hidden magnet solenoid for Globus Magnum devices.
The two magnetic solenoid are of different polarity (north-south), i.e. this cuff is specifically designed for the circular treatment of long bones (similar to the way the blood pressure cuff is applied).
The magnetic field of the two solenoid thus acts by fusing together.