PeriSphera AT vaginal probe /thin
PeriSphera AT vaginal probe /thin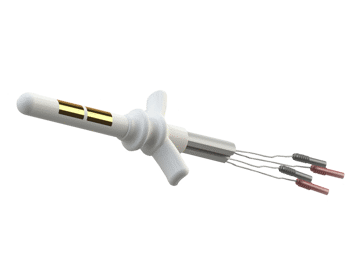 3 others are viewing this product
INCLUDED IN THE PRICE:
1x probe with 4 connectors
DETAILS
Vaginal probe with 4 electrodes for perineal re-education, through EMG biofeedback and electrostimulation
Indicated for the treatment of patients with limited vaginal access or suffering from vaginismus. A diameter of barely 11 mm and the particular arrangement of the side electrodes allow an easy stimulation of the perivaginal muscles. The safety hilt for adjusting the depth of insertion and determining the orientation can be removed.