Rehabi-PVT vacuum penis trainer
Rehabi-PVT vacuum penis trainer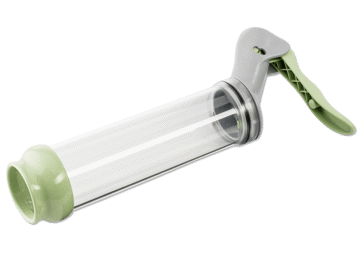 1 others are viewing this product
INCLUDED IN THE PRICE:
1x Rehabi PVT vacuum pump head (manual), 1x vacuum tube, 1x carrying bag, 1x machine
DETAILS
The REHABI PVT® is a rehabilitation device for the treatment of erectile dysfunction and IPP/Peyronie's disease after prostate surgery and other post-operative male pelvic surgery.
The majority of prostate surgeries result in a disturbance of erectile function. Maintaining a proper erection has a fundamental impact on sexual needs and quality of life.
Studies show that vacuum device training started early after prostate and other male pelvic surgery results in complete erection preservation in 80% of patients. In those who received treatment, the success rate of surgery was also improved overall. And the duration of incontinence after surgery is shortened.
Benefits of penile cavernous "training" with Rehabi PVT
better oxygenation of the penis
faster and better wound healing
helps an earlier return to sexual activity
early spontaneous erection
reduces the degree and duration of incontinence
reduces the reduction in penile length
reduces the cost of medication
positive effect also in cases of IPP/Peyronie's disease
How to use REHABI-PVT vacuum penis trainer?
Place the vacuum cylinder on the penis (sliding the penis into the tube)
Press the end of the tube against the base of the penis
Press the handle of the vacuum pump repeatedly to create a vacuum in the tube around the penis
Blood flows into the cavernous bodies of the penis and causes an erection.
This artificial erection is maintained for a few minutes by leaving the device pressed tightly against the base of the penis.
The penis remains rigid inside the cylinder.
The vacuum method is sure to produce erection 97-99% of the time. The only exception is in cases of scarring, injury, infection or cancerous lesions of the penis.
The aim of rehabilitation is to repeat this exercise several times a day. The training should be done regularly for a few months until the symptoms disappear.
The exercise is effective in improving the arterial blood supply to the penis and surrounding tissues.
This exercise of the penis is for rehabilitation purposes only.